LINKS
Now this are some of the Links that i have,they are few but nasty...Enjoy !!



If your thinking about linking my site,please use this banner and this URL
http://mathiaslarsson.tripod.com

This is a very talented Lady...
" BETZY "




Now this is the best Fantasy resource on the net if You ask me,its totally
great.If your looking for Fantasy Books you should look this one up !!!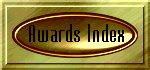 Award Index is a Great resource to find your awards at...





This is a Link for you that are searching for a Award for your site...
This site is filled with different Awards...Go get it!!!





This is a great way for you to apply for awards without filling out forms
all the time...Check it....





Awards that are Rated a NonRated can be found at this site...WebAwards !!





A great way to submit to several Search Engines...